King Charles's coronation rehearsal lights up London night
Members of the UK's armed forces have paraded through the streets of central London during the night in a full dress rehearsal for the King's coronation.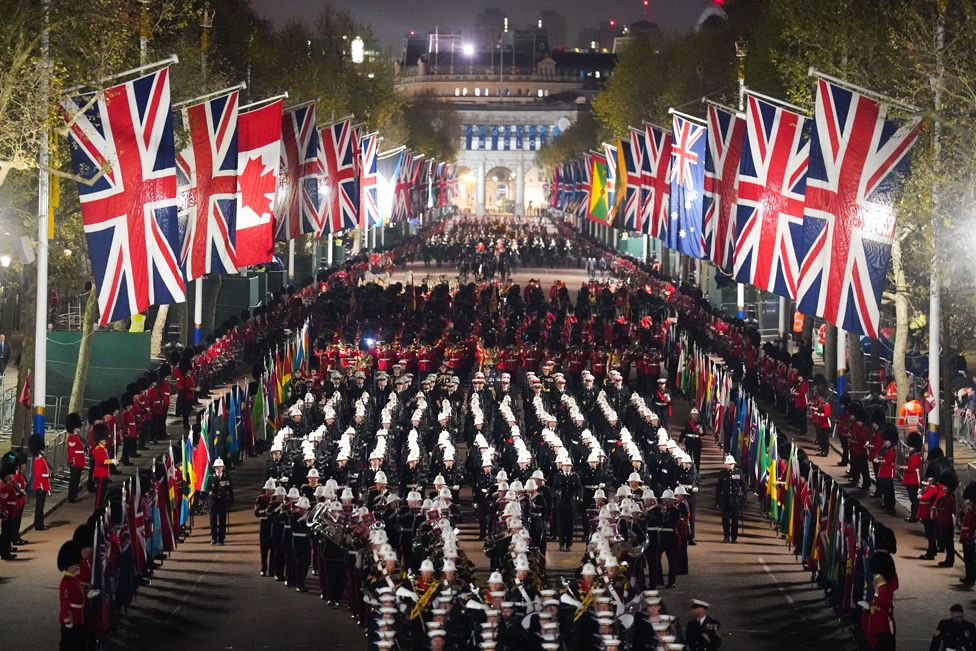 The procession will feature more than 6,000 men and women from the UK and Commonwealth countries.
Dressed in military attire, military personnel practised their positions in rows on horseback and on foot in preparation for Saturday's event, accompanying the Gold State Coach on its journey from Buckingham Palace to Westminster Abbey.
All photographs are subject to copyright.
Read the latest from our royal correspondent Sean Coughlan - sign up here.